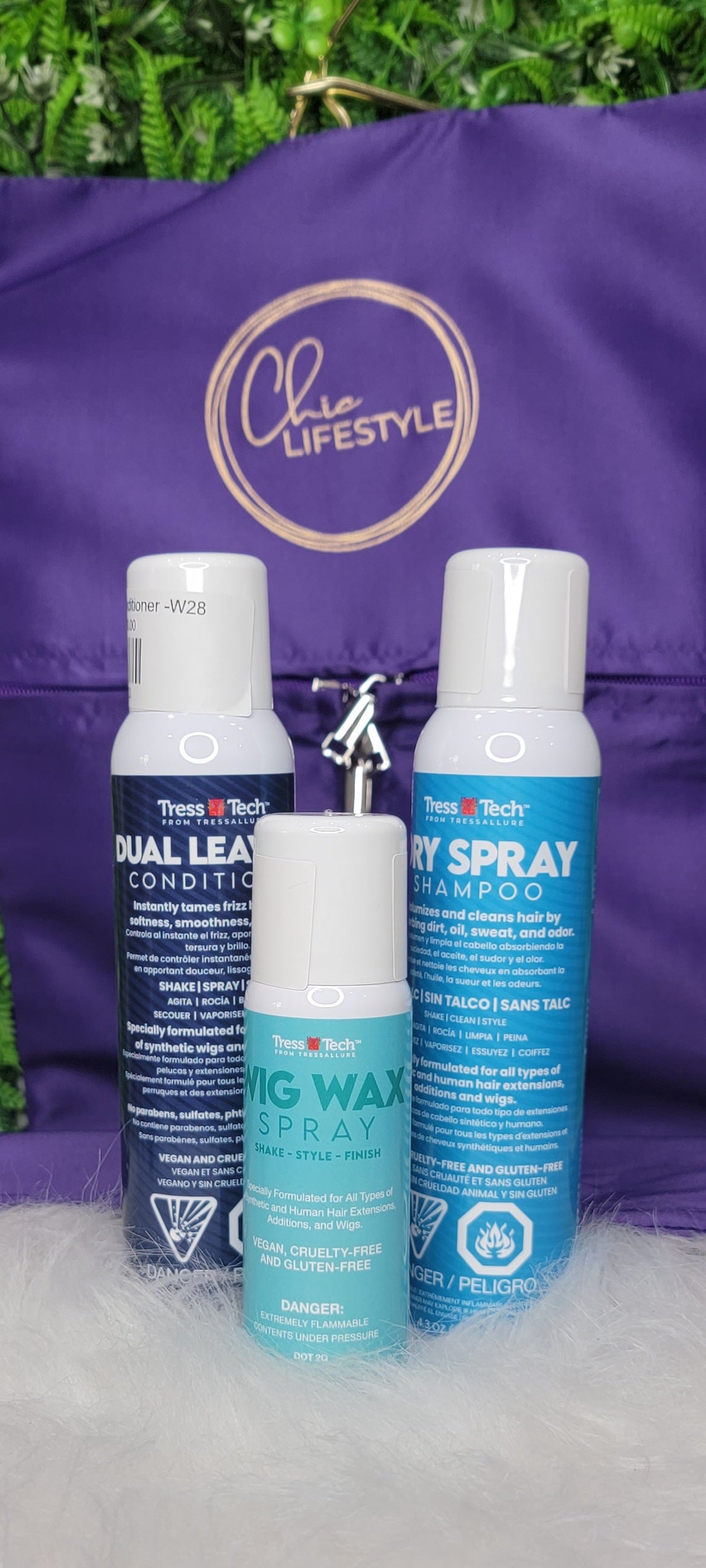 Wig Care Trio with Wig Bag and Brush -W30
Mini Wig Wax - 
Style your wigs and keep them in place! This synthetic safe styling wax is safe for all hair types and is going to be your new go-to!! It has a lightweight feel, fresh scent, and provides extra hold and staying power! This item is TRAVEL size 1.9 oz
Dual Leave-in Conditioner -
This conditioner instantly tames frizz by adding softness, smoothness, and shine. Specially formulated for all hair types of synthetic wigs and extensions. Vegan and cruelty free.
Dry Spray Shampoo - 
Volumizes and cleans hair by absorbing dirt, oil, sweat, and odors. Specially formulated for all types of synthetic and human hair extensions, additions, and wigs. No talc, vegan and cruelty free.
Chic Wig Bag -
The first wig storage bag of its kind is designed with the utmost care in mind! Our Chic Wig Bag features a T zipper for easy access, a silicone-coated, non-slip wig hanger with a functional hanging clip, and a snap enclosure to transform your bag for folded storage! Whether you're purchasing for travel or just storing your wigs at home, this gorgeous Chic Lifestyle wig bag is the perfect storage solution for all your favorite wigs!!
Chic Brush -
Our Chic Hair Brush is perfect for your natural hair or one of our beautiful wiggies. Specifically designed to not stress out the hair fibers and can be used as a wet brush. 
DON'T USE ON A WET WIG!