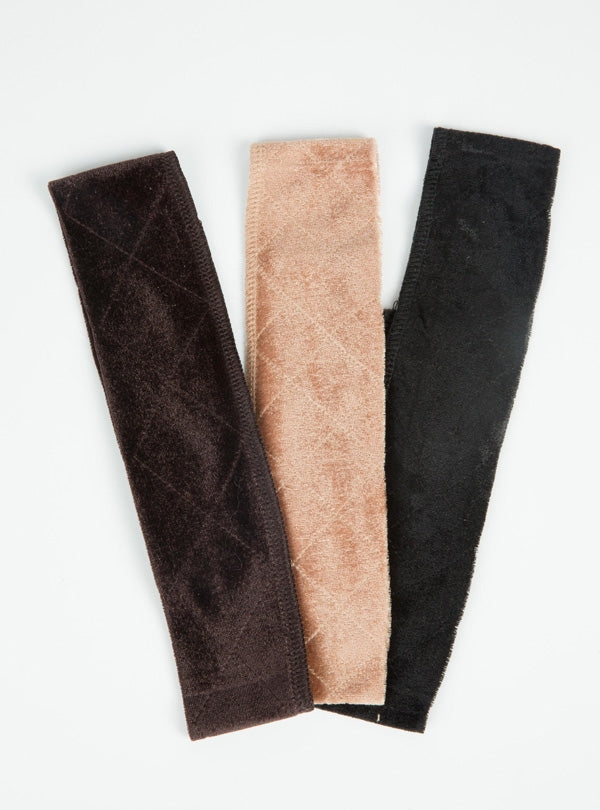 Luxury Velcro Wig Band Bundle
Get this amazing bundle with all the wig band colors for all your gorgeous wig collection!
This bundle includes:
1 Silver Luxury Velcro Wig Band
1 Black Luxury Velcro Wig Band
1 Cream Luxury Velcro Wig Band
1 Brown Luxury Velcro Wig Band
How to use:
1. Place WIG BAND about half an inch back from your hairline. Wear it with the rough side up. Tuck it behind your ear.
2. Secure WIG BAND with velcro tabs at each end of the top of your neck.
3. Place your wig over the WIG BAND.
This luxury velvet and Velcro wig headband is the perfect complement to our luxury wigs. It's a must-have to hold your favorite wig in its optimal position and give you peace of mind knowing it is not going anywhere!

It is adjustable with a Velcro patch. ! Lightweight, adjustable, and ultra-soft, this product is a must-have for the everyday wig wearer!!