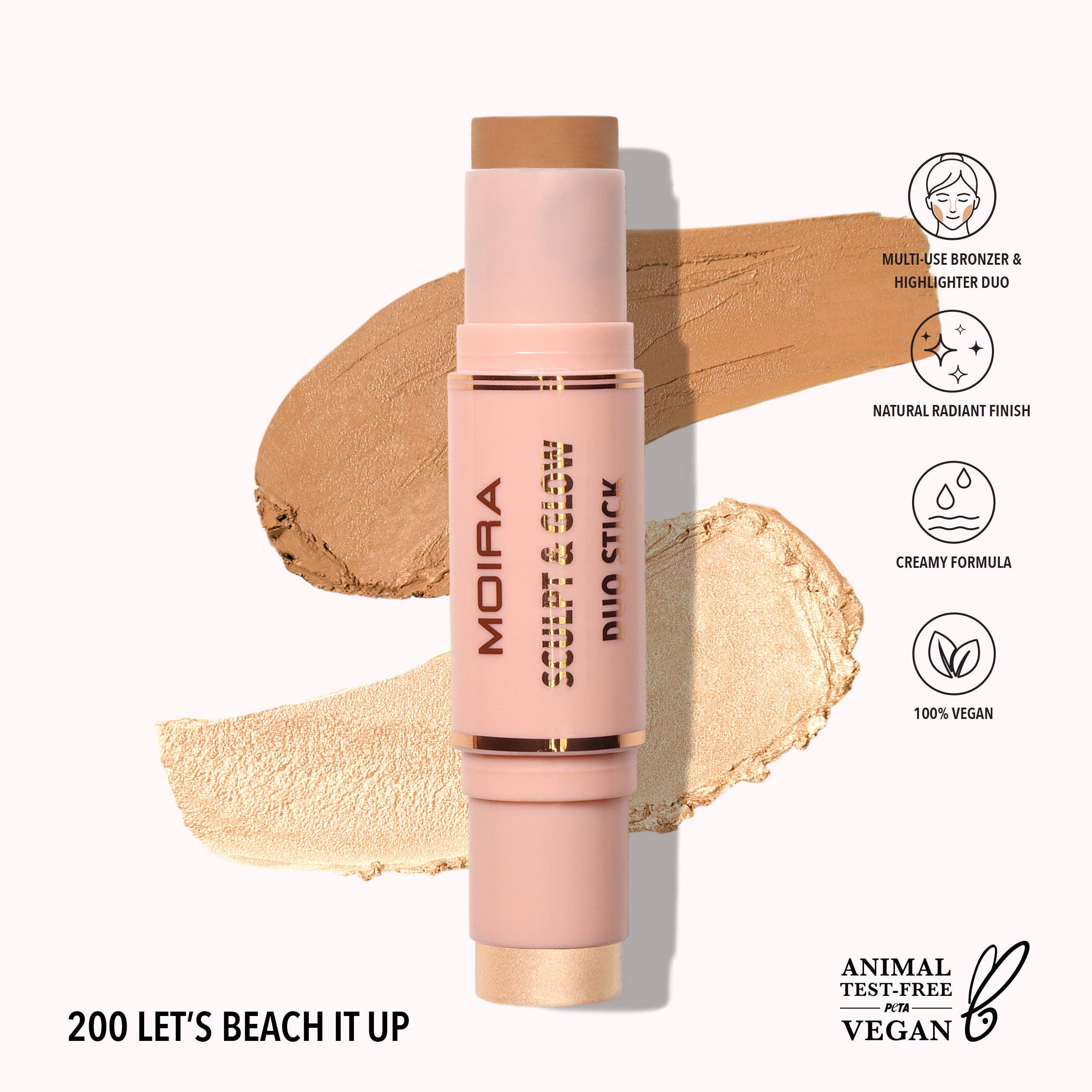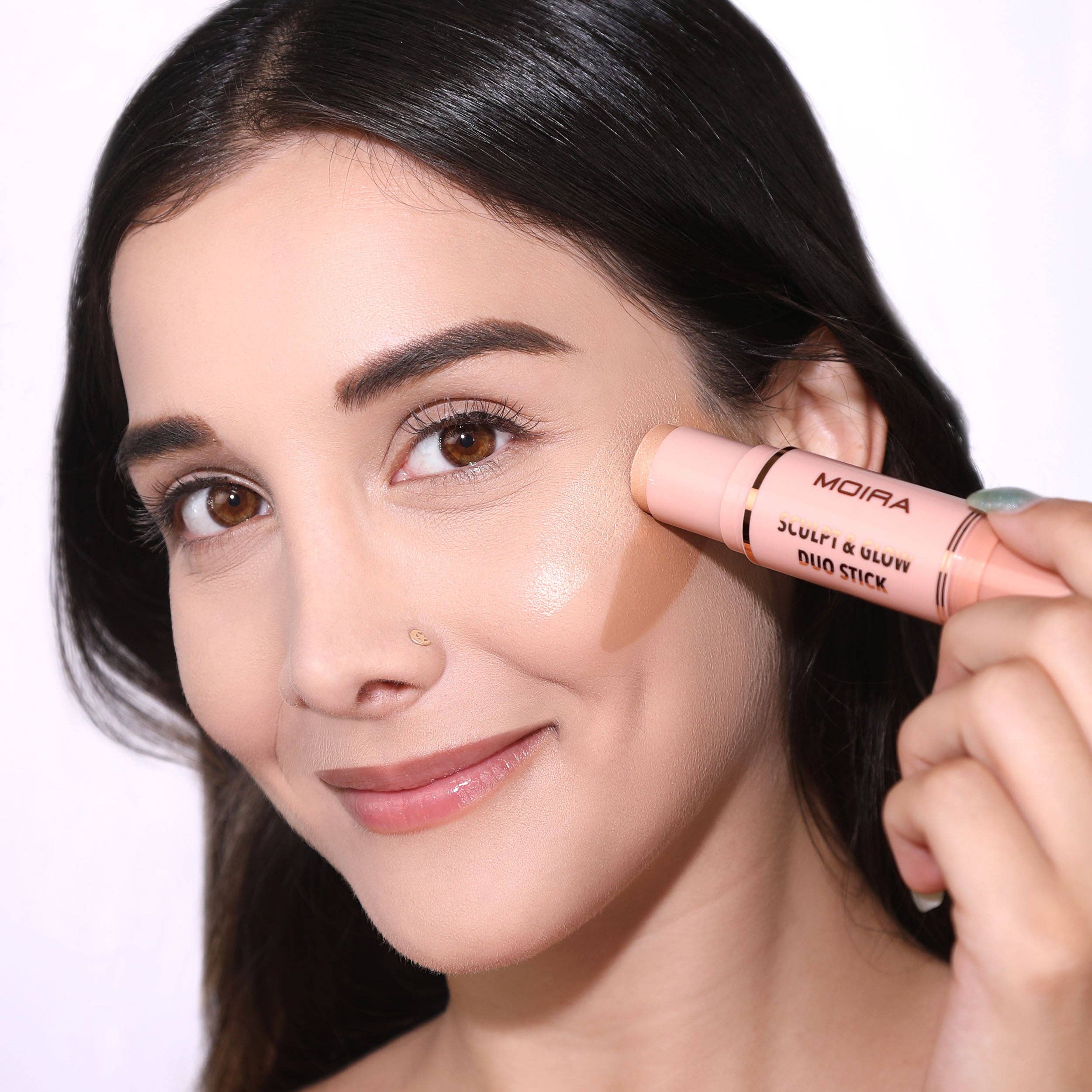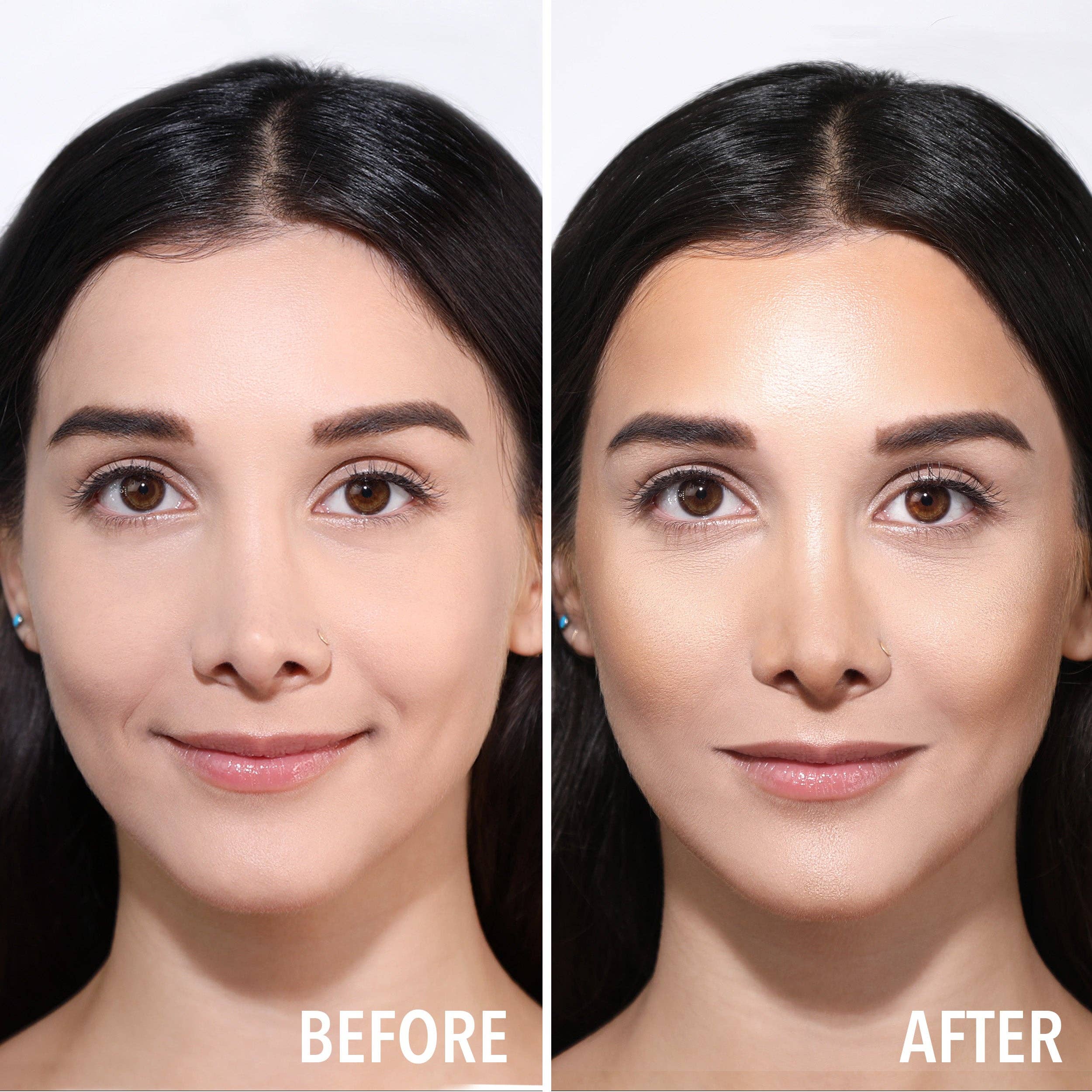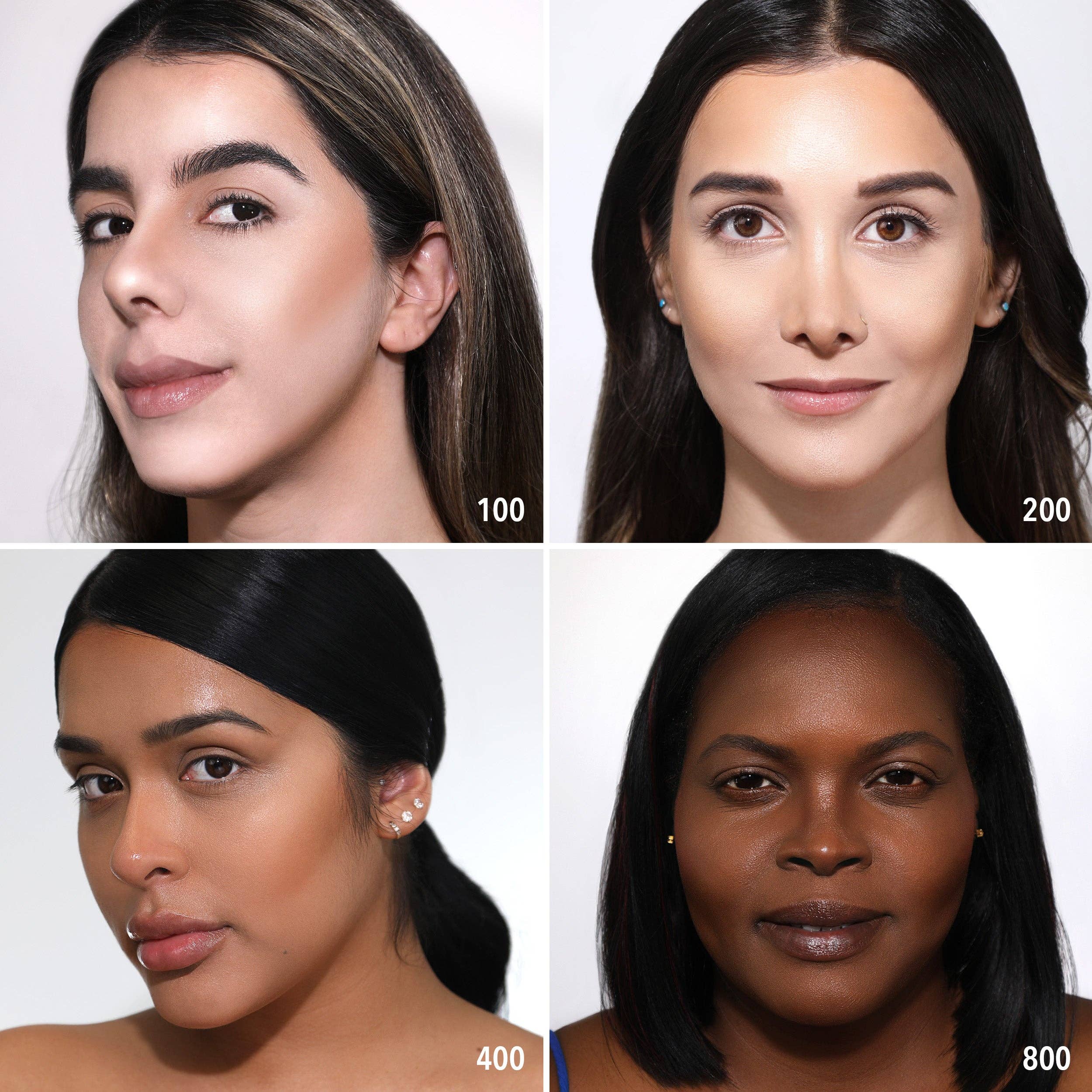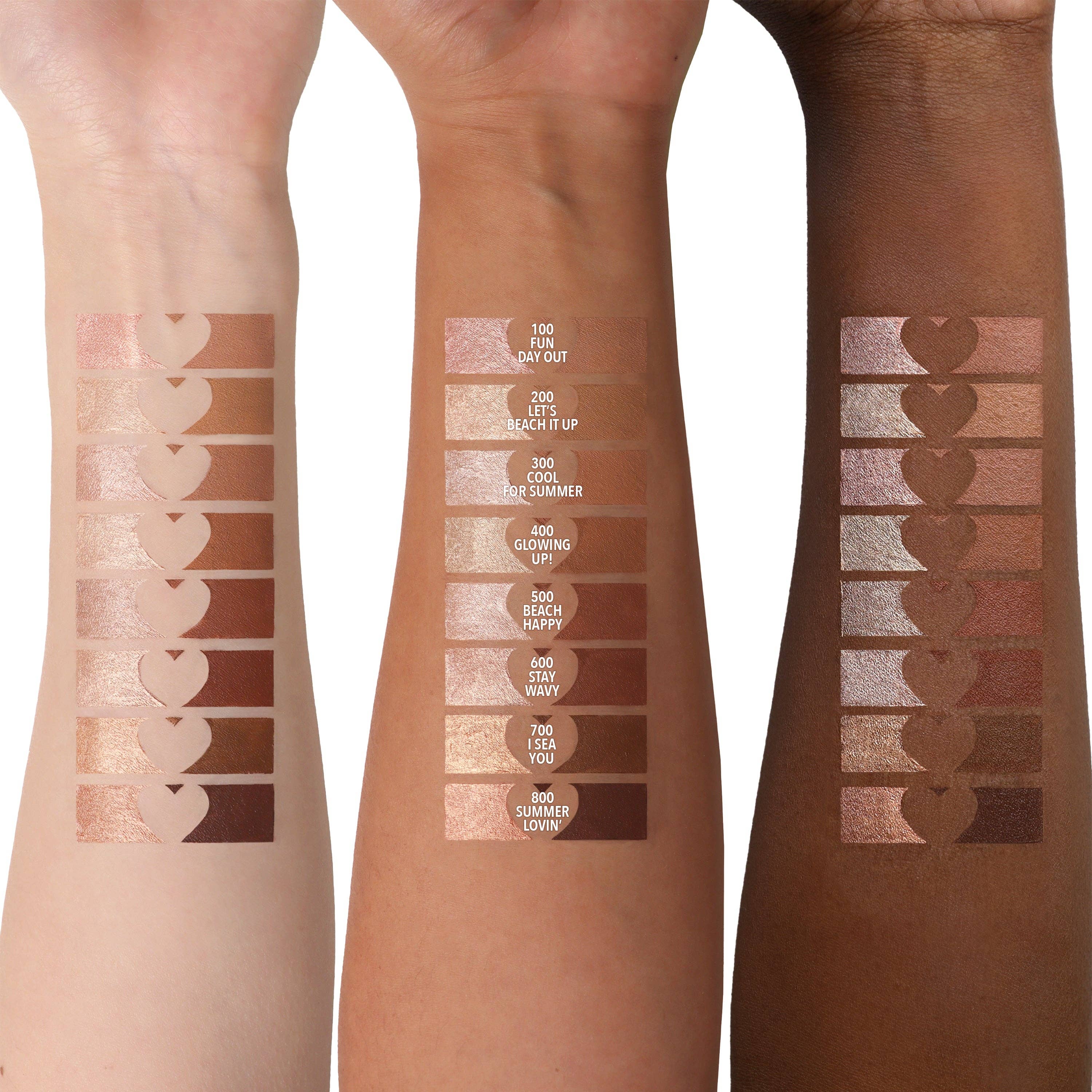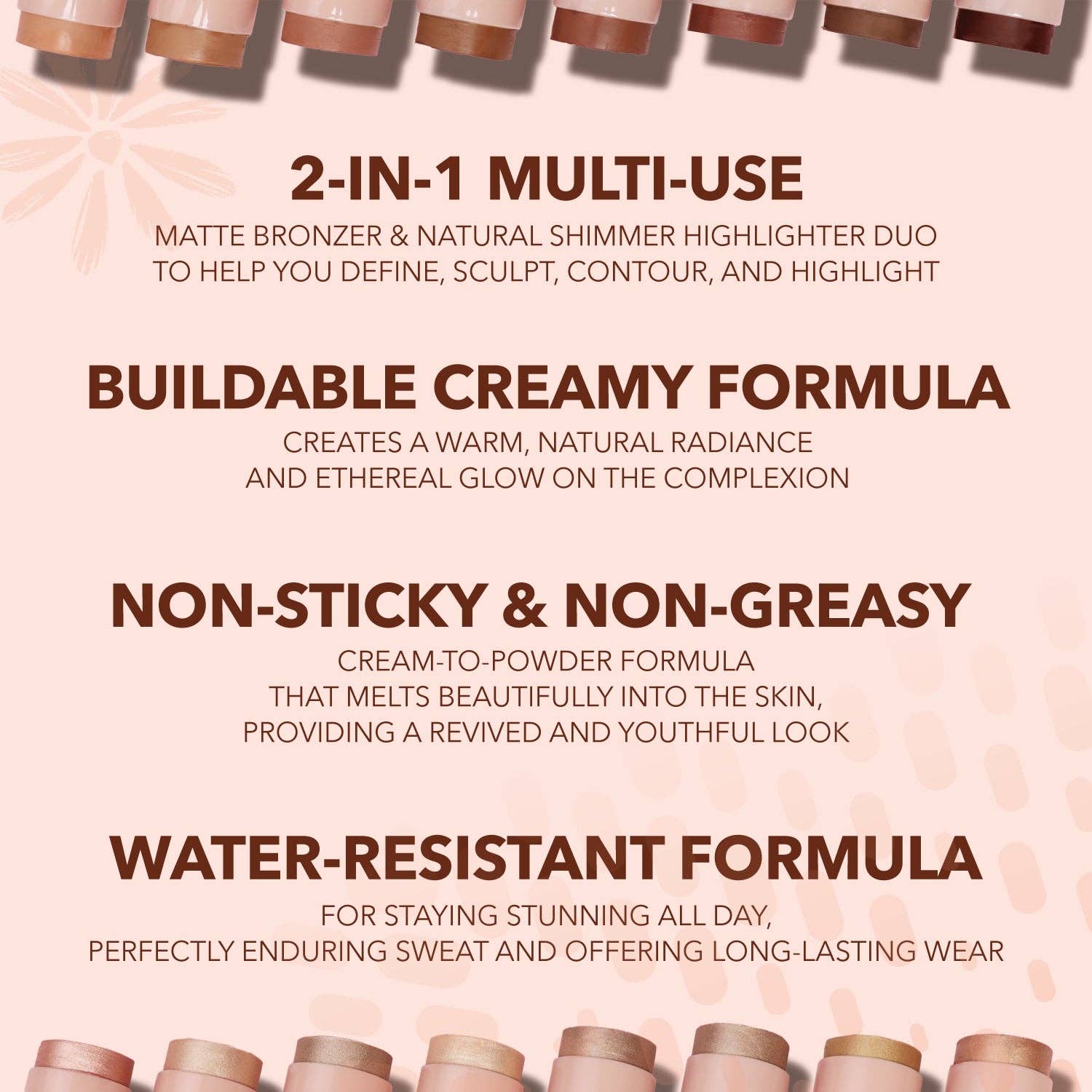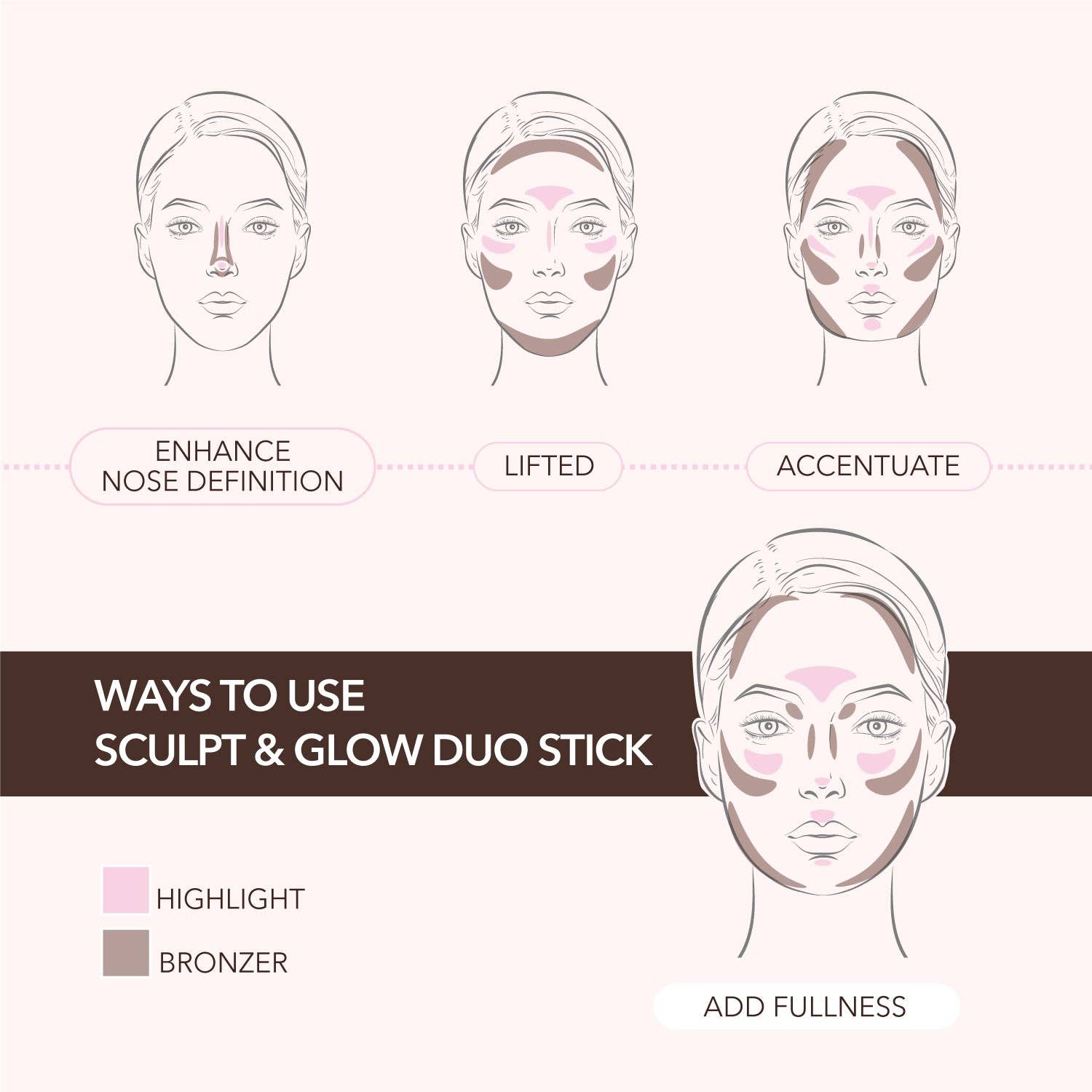 Sculpt & Glow Duo Stick (200, Let's Beach it up) B108
Achieve a radiant and natural glow with the MOIRA Sculpt & Glow Duo stick. This versatile 2-in-1 bronzer and highlighter enhance your features for a youthful and sun-kissed appearance. The matte bronzer and shimmer highlighter work together seamlessly to provide a water-resistant, non-sticky, and non-greasy cream-to-powder formula that lasts all day, even in humid conditions. Add luminosity to your complexion with this must-have beauty essential. Benefits:
* Water-Resistant * Long-Lasting * Retractable Claims: * Cruelty-Free * Vegan * Paraben Free * Sulfate Free * Phthalate Free * Gluten-Free
HOW TO USE: Bronze: 1.