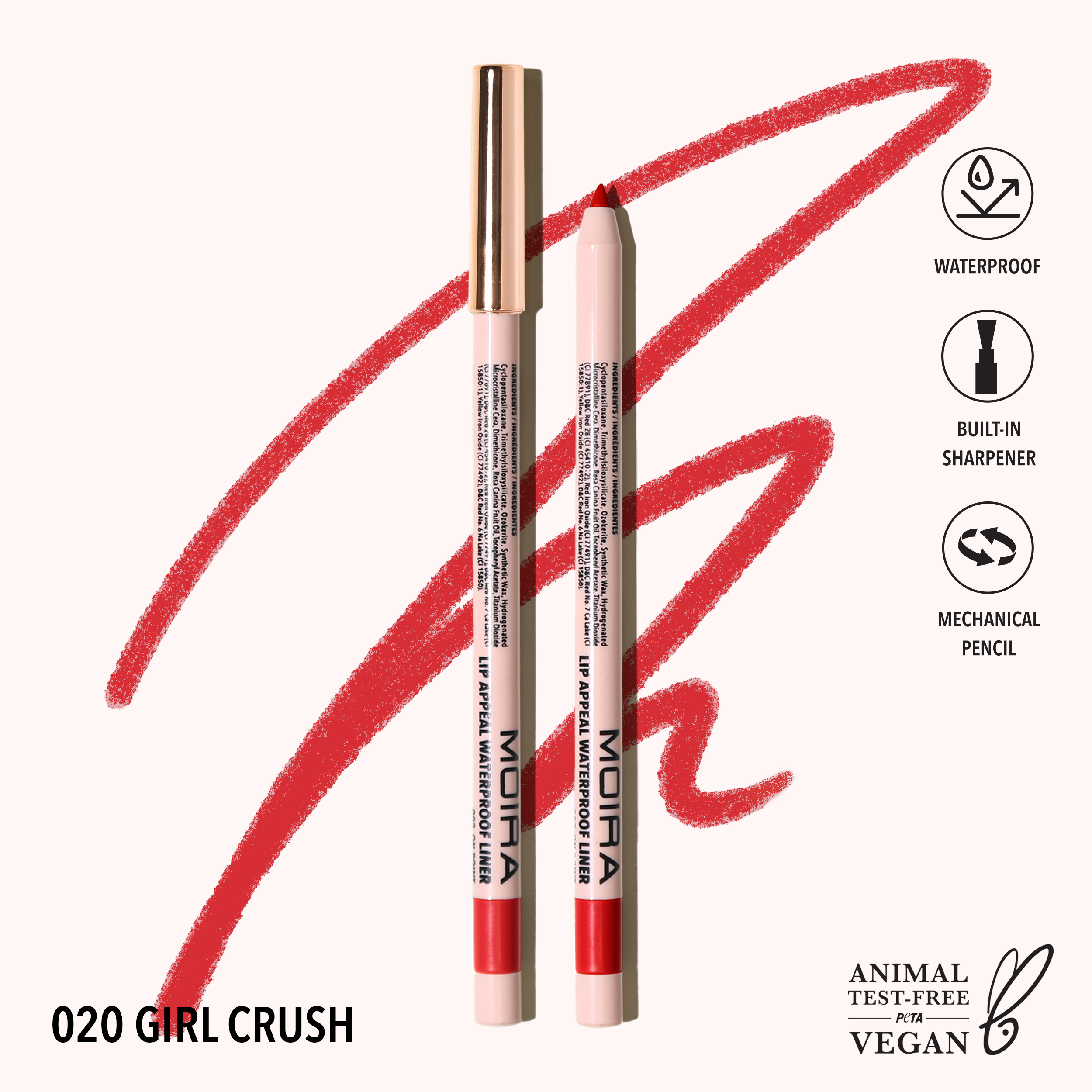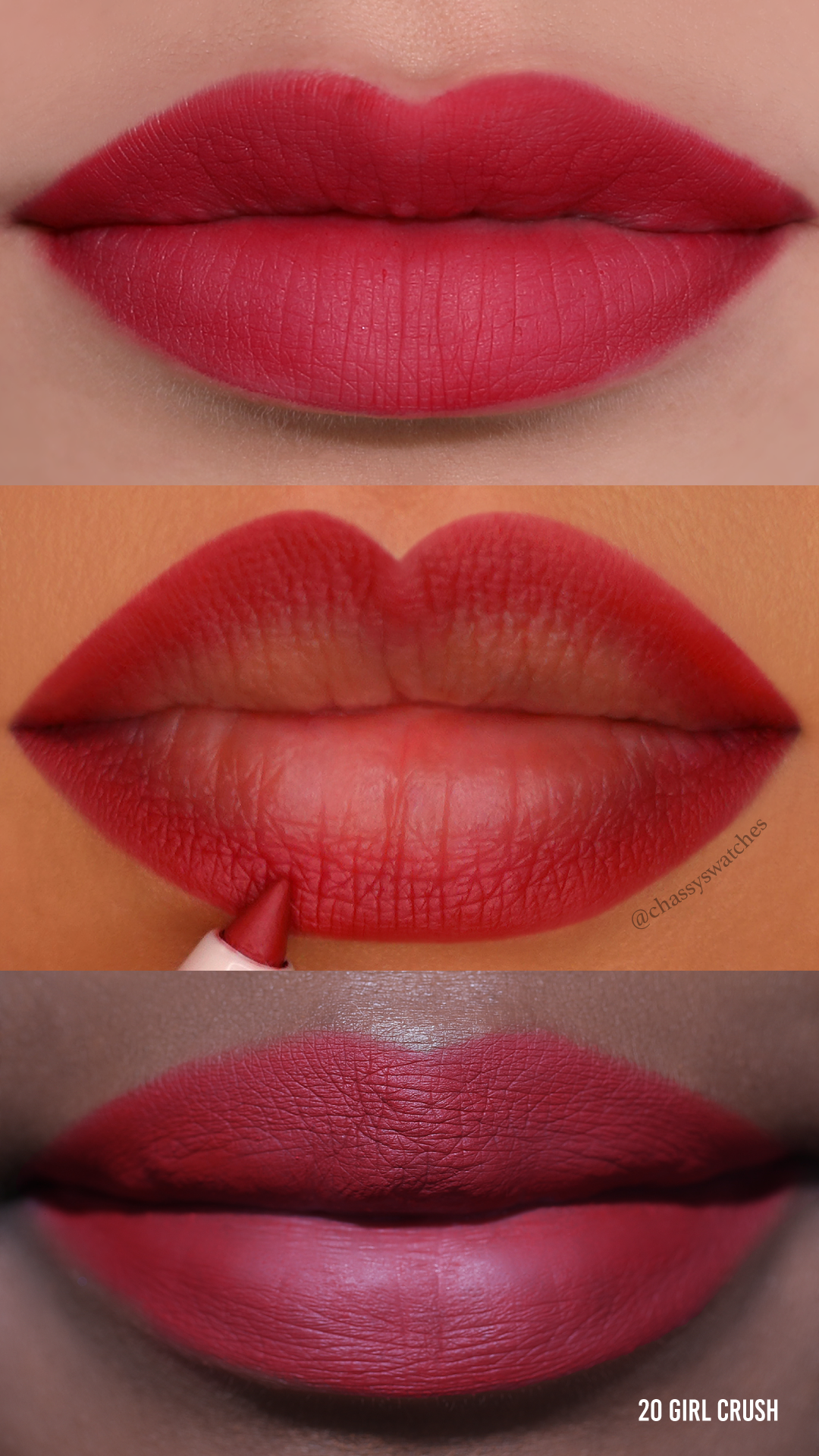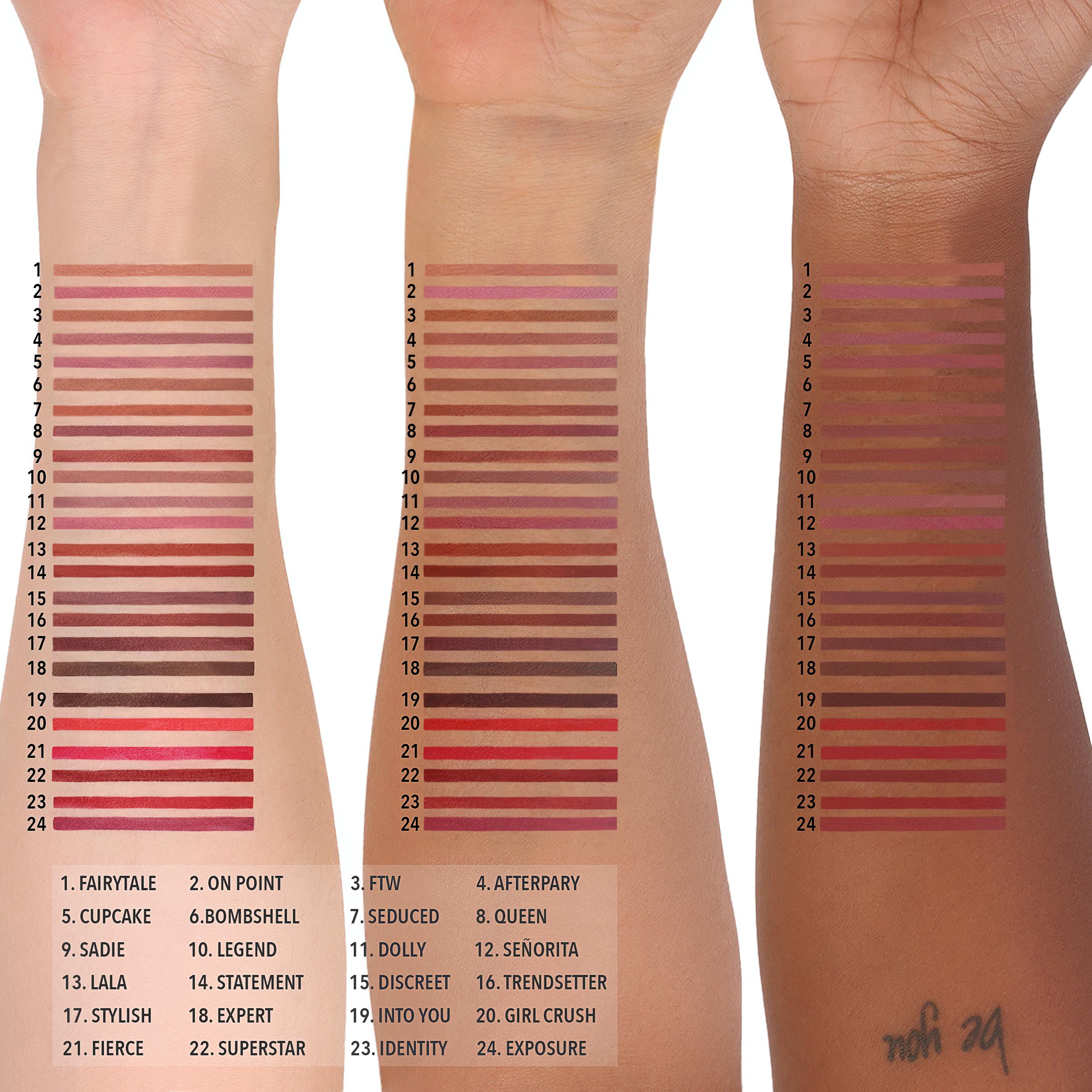 Lip Appeal Waterproof Liner (020, Girl Crush) S48
If you want a lip liner that delivers a bold, highly pigmented color that won't budge, MOIRA Lip Appeal Waterproof Liner is your solution. This retractable soft and creamy liner applies effortlessly with a single stroke, providing a long-lasting formula that stays put. Say goodbye to smudging and hello to a perfect pout that lasts all day!
* Cruelty-Free * Vegan * Paraben-Free * Sulfates Free * Phthalate Free * Gluten-Free
HOW TO USE: * Shape and define by lining the upper and lower lips before lipstick. * For a long-lasting base or matte finish, fill in lips completely.
Tip: * Try a shade slightly deeper than your lipstick and blend with a brush for a fuller lip effect.