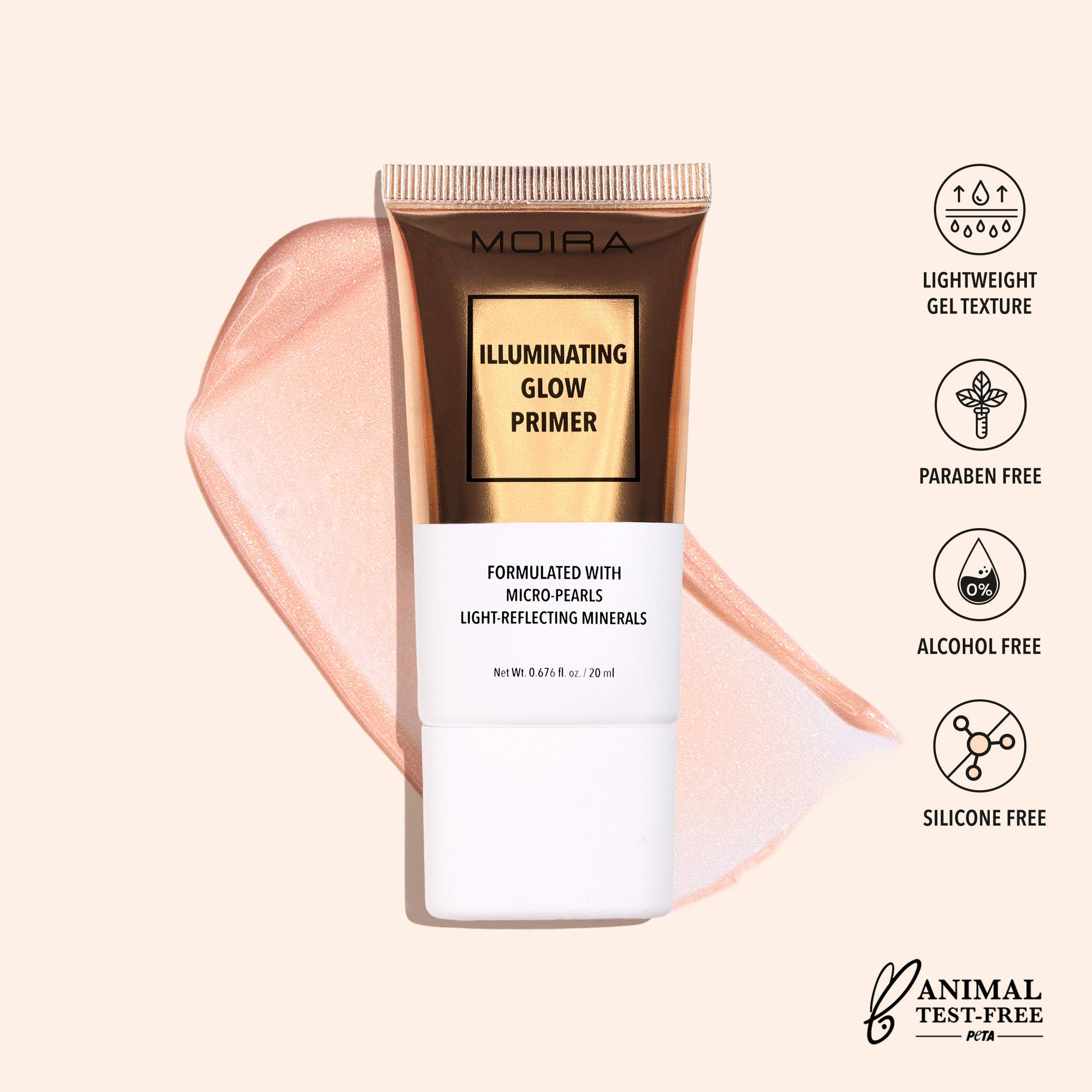 Illuminating Glow Primer -S78
PRODUCT DESCRIPTION MOIRA Illuminating Glow Primer is a weightless gel primer enriched with micro-pearls and light-reflecting minerals that restore complexion radiance for an instant natural and healthy glow. Infused with Camellia and Jojoba oil, this primer helps soothe and calm stressed-out skin, while the light-reflecting minerals will smooth and brighten the look of dull skin over time.
* Cruelty-Free * Paraben-Free * Phthalate Free * Gluten Free * Alcohol-Free * Silicone-Free
HOW TO USE: 1. Use it as the first step in your makeup routine. 2. Apply a thin layer across the entire surface of the face. NET WEIGHT: 0.676 fl.