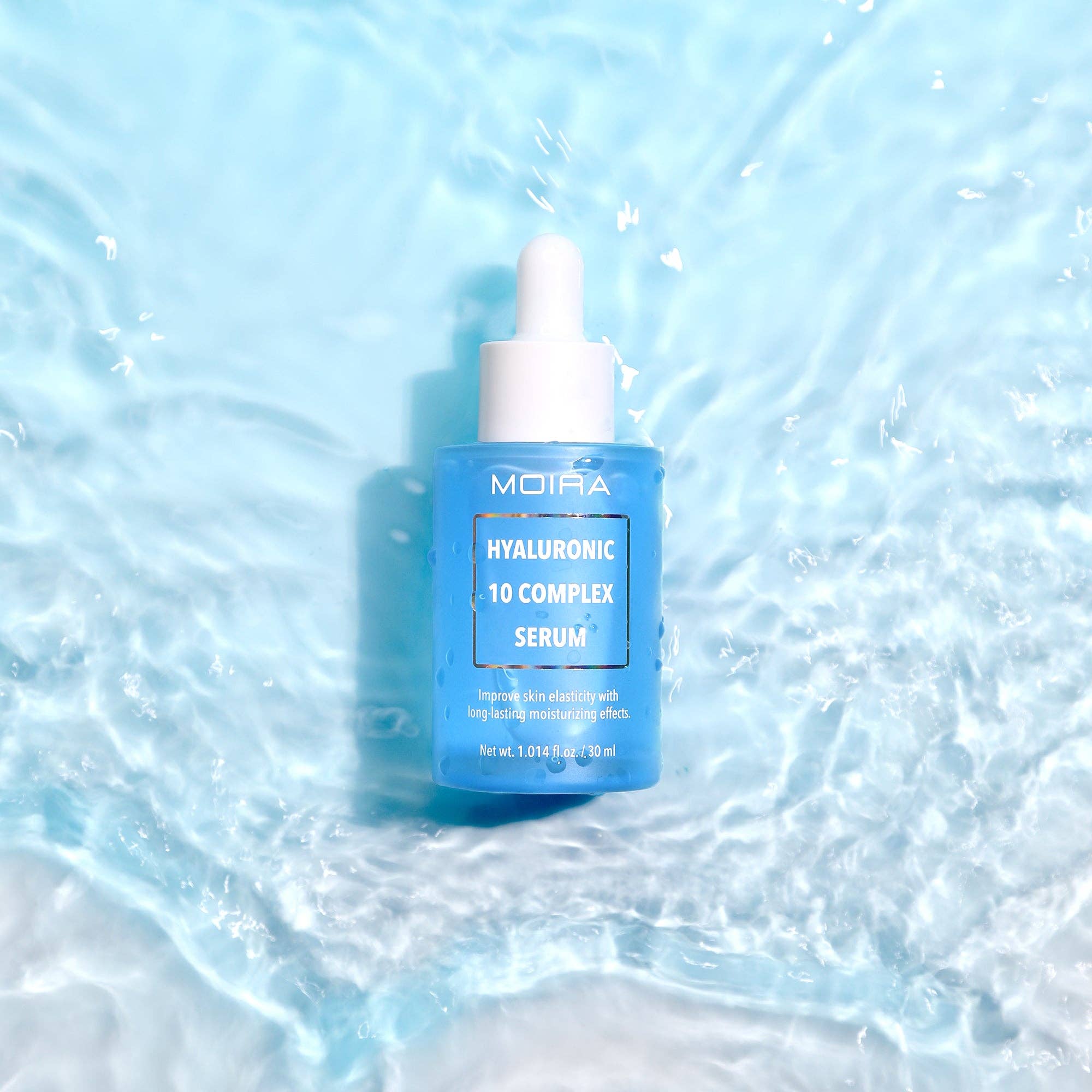 Hyaluronic 10 Complex Serum -S75
PRODUCT DESCRIPTION MOIRA Hyaluronic 10 Complex Serum is an ultra-hydrating face serum with 10 Hyaluronic complexes that hydrate and visibly plump while replenishing the skin barrier and improving the look of fine lines. This formulation combines low, medium, and high molecular weight hyaluronic acid, to help achieve plumper, smooth-looking, and moisturized skin. Suitable for day and night.  
* Cruelty-Free * Paraben-Free * Sulfate-Free * Phthalate Free * Gluten-Free * Made in Korea
HOW TO USE: Apply 1-3 drops after cleansing onto palms, and press on face alone or under your favorite moisturizer. Use daily day and night.
PERFECT FOR WHAT SKIN TYPE: * All skin types NET WEIGHT: 1.