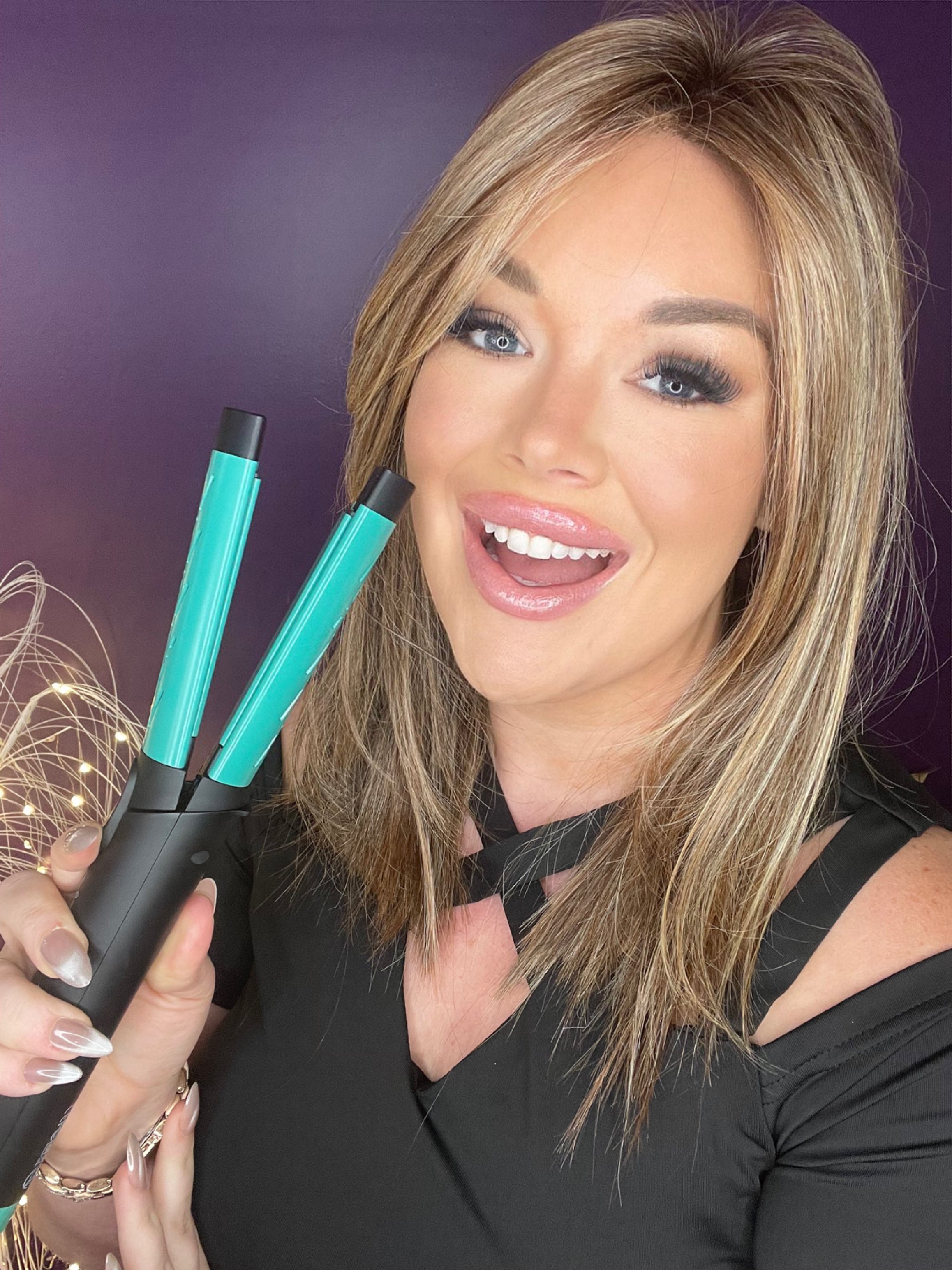 Cool Flow Dual Styling Iron - W26
OMG! This is the first dual-styling iron specifically designed to curl and straighten synthetic wigs!!! Special Temperature-controlled settings are perfect for any heat-safe wig, this tool also cools your curl and will be your go-to for achieving flawless waves, bold curls, and sleek and silky straight looks, AND has the ability to fix those dry ends with the help of our wig restore! 
This is a must-have for all wig lovers!